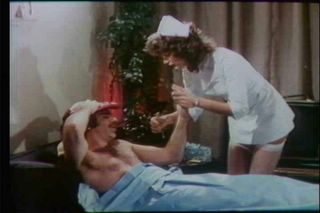 Harry Reems and Linda Lovelace in Deep Throat.

Is nothing sacred? Are there any Jewish heroes left?
Harry Reems, who costarred with Linda Lovelace in
Deep Throat
, the most popular pornographic film ever made - at least that's what the Los Angeles Times says - converted to Christianity, lives in Utah and sells real estate, according to the Times
story.
The Times said it interviewed Reems because a new film called "Inside Deep Throat," produced for Universal and HBO, was scheduled to have its world premiere Friday night at the Sundance Film Festival.